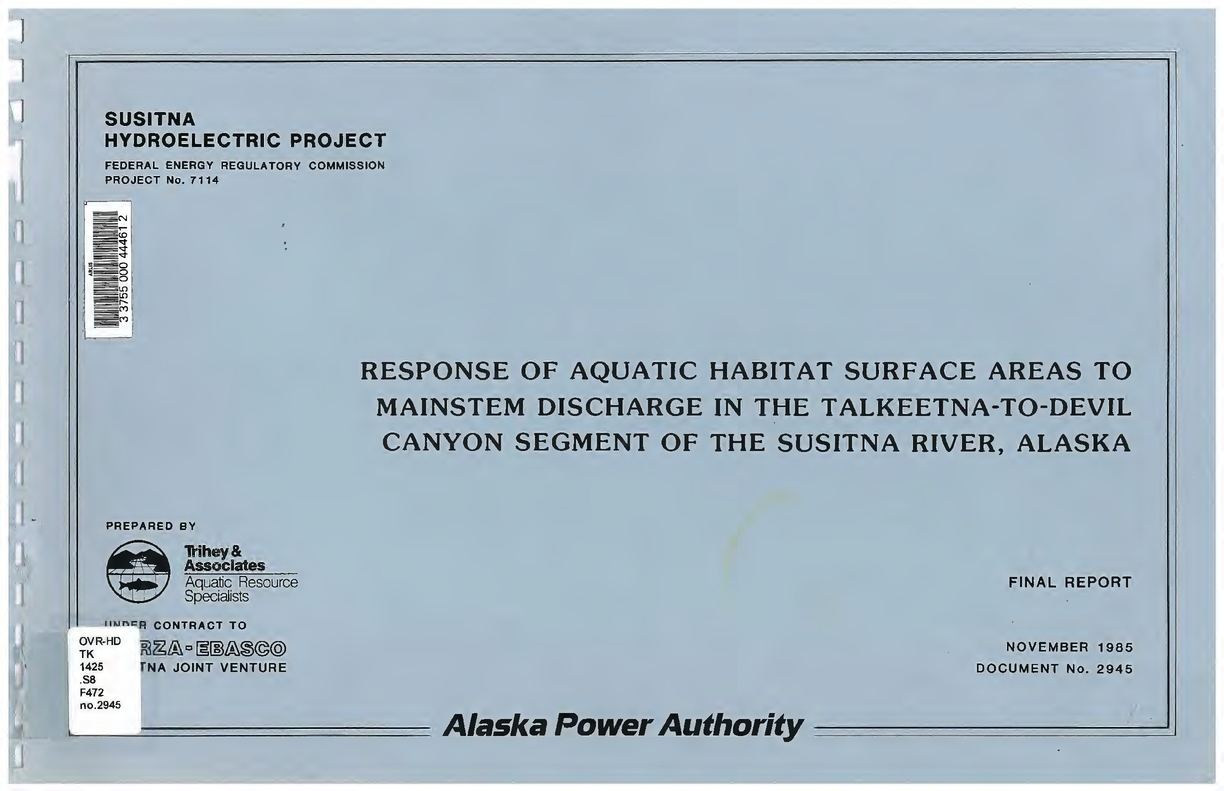 Response of aquatic habitat surface areas to mainstem discharge in the Talkeetna-to-Devil Canyon segment of the Susitna River, Alaska /
"This report identifies five aquatic habitat types within the middle Susitna River directly influenced by changes in mainstem discharge and presents the necessary photography and surface area measurements to quantify the change in wetted surface area associated with incremental decreases in mai...
Saved in:
Contents:
Appendix I. Aerial photographs of the middle Susitna River. Aquatic habitat types are delineated at seven mainstem discharge. Prominent topographic features and study sites are identified.